HOME > SERVICES

JAGRO TRANS is an Industrial Forwarder renowned for its comprehensive freight forwarding, shipping, and transport logistics services serving the project field in Japan and throughout the world.
JAGRO TRANS, with its excellent dedicated staff specializing in project related transports, is top class in Japan.
Our specialty is Heavy Lift Transports and Handling for onshore as well as offshore transports.
All staff are specialists who are trusted throughout the industry.
ROLLING STOCK BUSINESS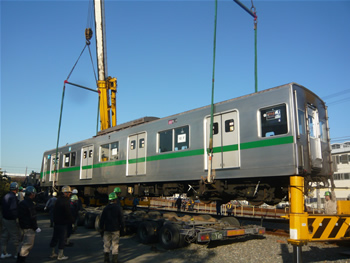 Japanese used rolling stocks are used in many foreign countries for its high-quality and good condition of maintanance.
JAGRO TRANS has much experience in transport of such used rolling stocks, for example, rolling stocks of Tokyo Metro, JR East and JR West, and mainly export those rolling stocks to Indonesia.
In 2010, we have hanled 120 units of rolling stocks and in 2011 we have secured 290 units for export to Indonesia.
And this business with Indonesia is expected to continue by 2014.
We handle the transport of rolling stocks from depot in Japan to depot of Indonesian Railway Companies, including export/import customs clerance, running test at both sides and supply of spare parts.
And not only transport, we also do purchasing rolling stocks as trading company and send a Japanese engineer overseas for the maintenance and technical advice.
In the future, we plan the expansion of this buisness to Vietnam.
PROJECT BUSINESS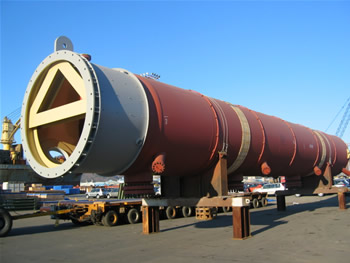 We have acquired an excellent reputation for moving heavy and oversized equipment.
We do our part to ensure that projects in which we are involved start on time, whether we are moving a single piece of equipment or an entire plant originating from several countries.
We organize and coordinate any special equipment which may be required, including heavy duty cranes, heavy lift ships, barges, hydraulic trailers, as well as rigging and jacking equipment.
We conduct feasibility studies well before project execution to ensure a timely and efficient implementation.
FREIGHT FORWARDING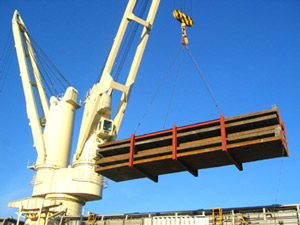 We are a full service company which specializing in the handling of fright forwarding & customs brokerage.
We ship worldwide to any major ports in the world.
Shipping from a container to a total project, your business is handled with personalized and professional service.
- Seafreight
We are able to offer highly attractive rates by virtue of the cargo volume controlled by the JAGRO TRANS group worldwide. Rate can be provided on a door to door or port to port basis, depending on your terms of purchase.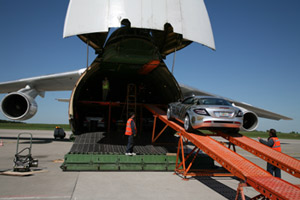 - Airfreight
We are able to offer airfreight services to and from any destination/origin worldwide with competitive rate structures on the basis of reliable and IATA registered carriers.
CUSTOMS BROKERAGE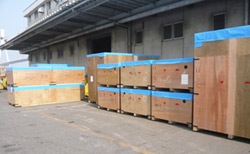 We have freight forwarding representation in all major ports and offer a true house to house service, including customs clearance, banking, packaging, air freight, warehousing and distribution.